Blanco Oven Repairs Melbourne
We repair Blanco Ovens – fan forced element replacements, grill oven elements, door hinges oven seals! No matter what Blanco oven model you have we can help with repairs. From 60cm under bentch ovens to wall oven and free standing ovens.
Blanco Oven Services
If you own a Blanco oven and need serving or oven element replacements contact us today, we have a large amount of stock to fit an element for your Blanco Oven. Models include nut not limited to 600mm/60cm Blanco Electric Oven BOSE69PX, Blanco 90cm Stainless Steel Single Oven BOSE90X , Blanco Electric Wall Oven BOSE607X,Blanco 60cm White Electric Single Oven. Model: BSO6000W.Blanco BOSGG63X,
Blanco Model number is Bose 902 X ,Blanco BOSE97X 90cm Electric Oven, Blanco 60cm Stainless Steel Multifunction Oven Model: BOSE69X ,Blanco BDO 601W White Electric Wall Oven / Grill ,Blanco BOSEP168X,Blanco - 60cm Programable Pyrolitc Oven BOSE625X, Blanco 60cm Stainless Steel 4 Function Oven. Model OE604XP,including DeLonghi DMFPS60B 66L Electric Oven, and more......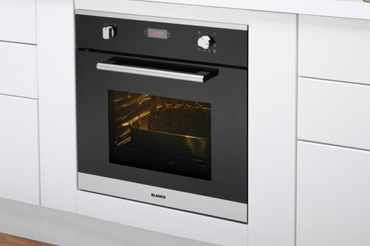 Blanco Oven Repairs Melbourne
Based in Melbourne our service team of electricians are always available to service and repair your Blanco Oven. Whether you need elements, oven seal, oven light not working or grill element replacement than United Electrical Services are the service company Melbourne use and trust, we have many Blanco part models available.